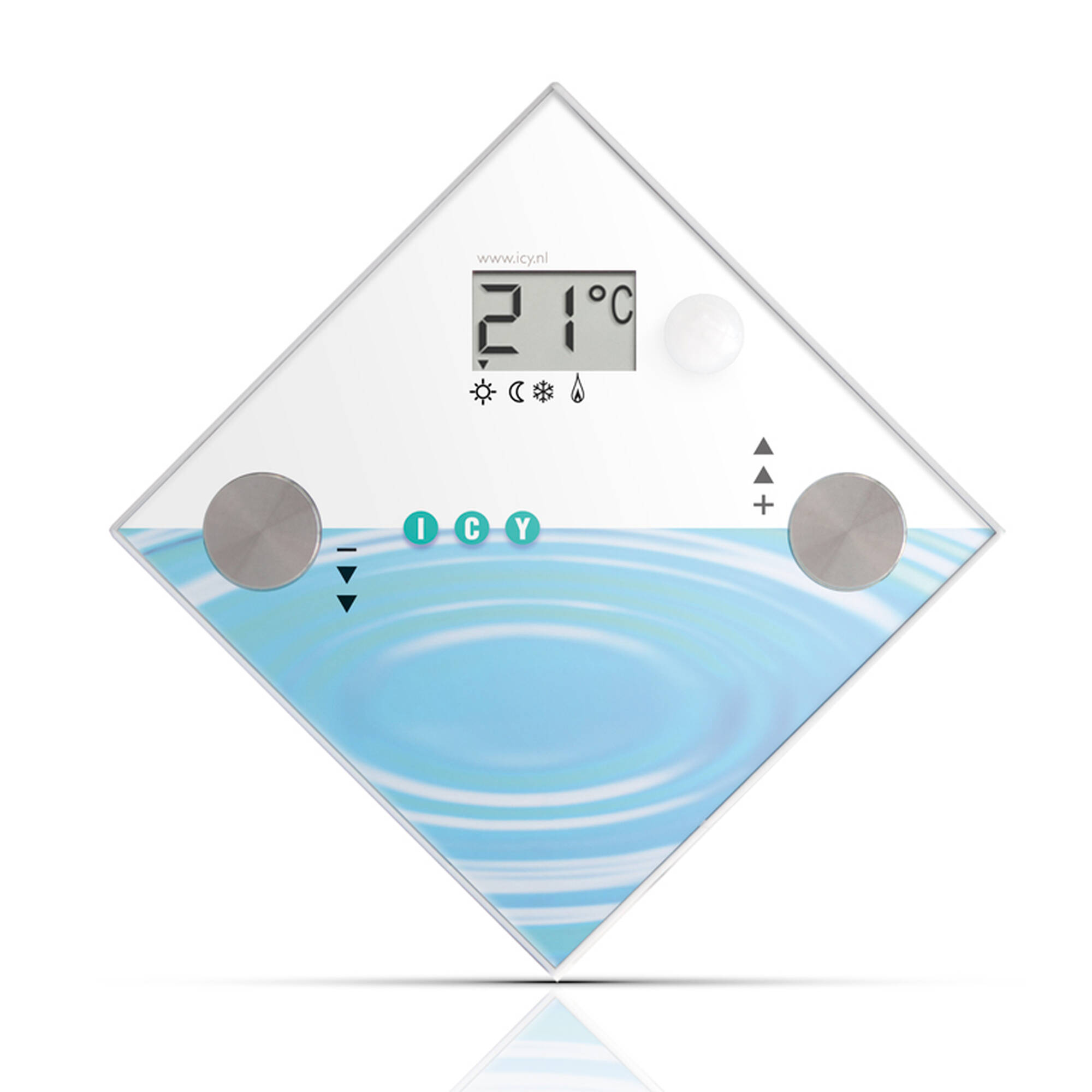 ICY thermostat operation
You can adjust the temperature as desired using the "-" and "+" buttons.
When you set the temperature, you will see (as long as the "C" symbol is flashing) the set temperature.
Then the current temperature in the room will be displayed.
As long as you are present, the temperature will be maintained.
When you leave the room, the temperature will automatically go to a (lower) resting temperature to save energy.
You activate the thermostat again upon entering the room by touching the "-" and "+" buttons.