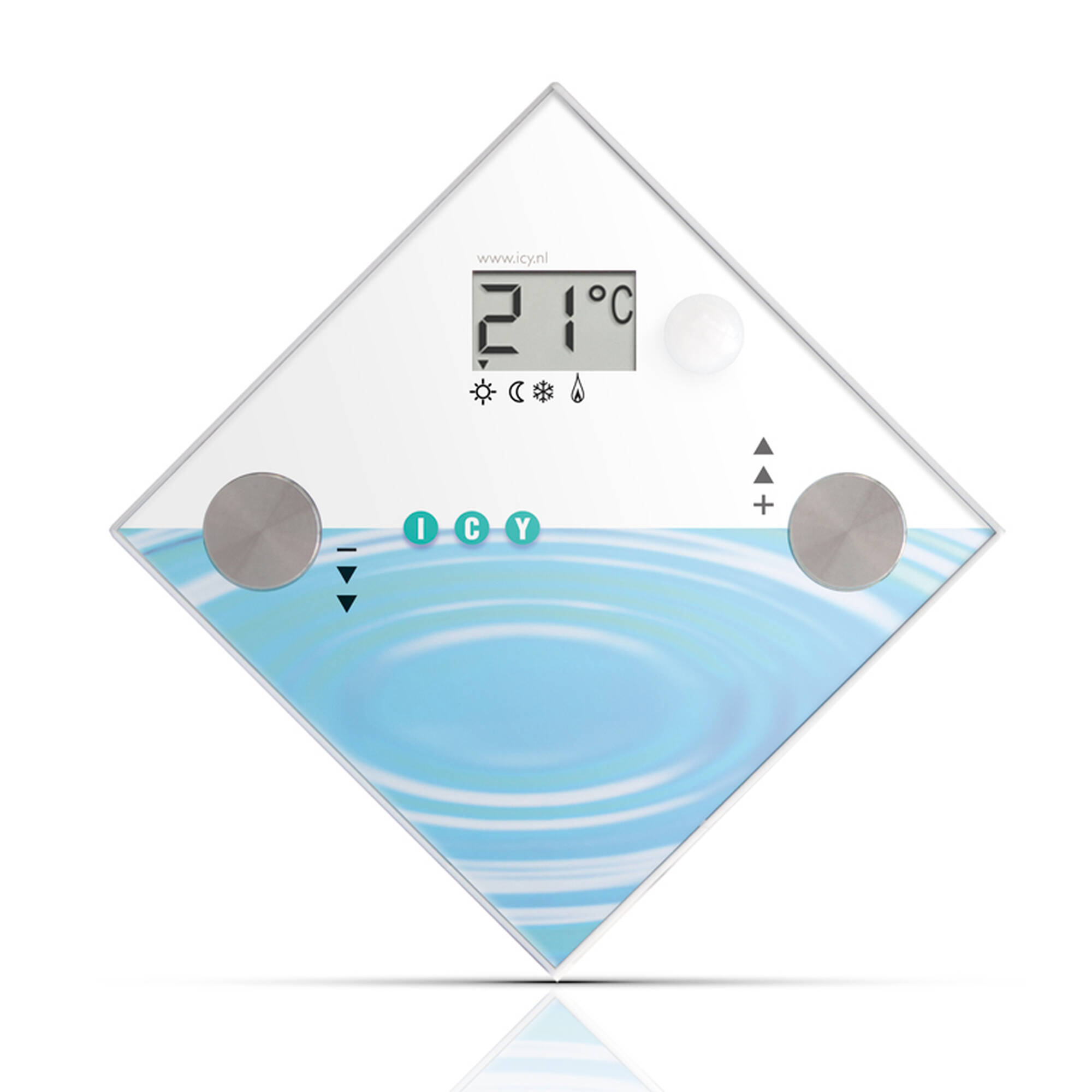 ICY thermostat operation
Operation of the ICY sustainable thermostat:
You can adjust the temperature as desired using the "-" and "+" buttons.
When you set the temperature, you will see (as long as the "C" symbol is flashing) the set temperature.
Then the current temperature in the room will be displayed.
As long as you are present, the temperature will be maintained.
When you leave the room, the temperature will automatically go to a (lower) resting temperature to save energy.
You activate the thermostat again upon entering the room by touching the "-" and "+" buttons.
Useful Information
The 2 cutlery drawers are hidden in the narrow cabinet under the Senseo (right side of the kitchen)
We left basic necessities in the kitchen (vinegar, olive oil, spices, hand soap, etc.). There are also plastic bags and (appropriate) garbage bags under the oven drawer and dishwasher cubes under the sink. You can just use these.
The white table on the terrace has 4 leaves that you can fold up, so you can eat on the terrace.
After the vacation please leave the fridge clean. If you leave the fridge open, please turn it off by pressing the button on the light until the green light goes out.
The black Sonos player can be controlled with your own phone by downloading the Sonos app from the Apple or Android store. Make sure that you are on the Wifi network of Arend 26, then the app will discover the player by itself.
Furthermore, you can play both movies and CD's on the DVD player.
The shed is not accessible since we store our own stuff in it when the chalet is rented.
We hope you will share your experiences with us in the guestbook.
If you have any other questions, do not hesitate to call 06-25071350 (Marco) or mail marco.nijsen@me.com.
We wish you a very nice vacation in our little Paradise.
Florence, Marco and the children.